John Hopkins University Website Development
JHUMUNC desires to provide delegates with multiple opportunities to engage in the field of international studies, both inside and outside the committee room. By participating in one of our more than 31 high-caliber committees, listening to and asking questions of distinguished representatives of the international relations community, and meeting students from all over the globe, JHUMUNC delegates receive unparalleled exposure to the world of international affairs.
Services
UX and Web Design
Conversion Optimization
Platform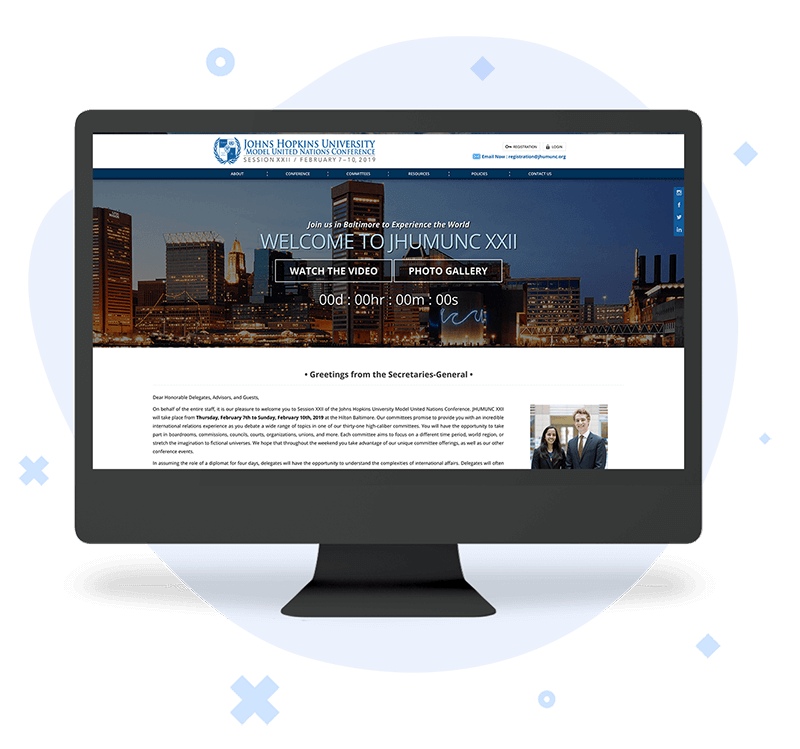 We've worked with digital media agencies in the past that failed to meet their obligations. You've not only succeeded but impressed us in the process. It's nice to see a company deliver on their promise!