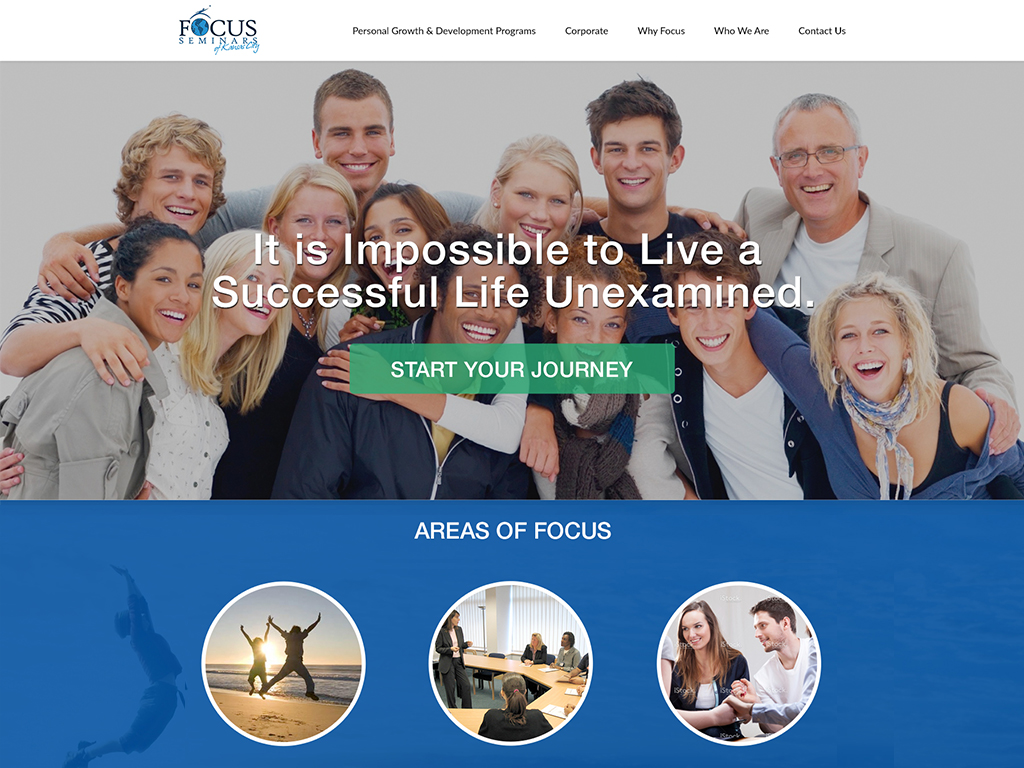 Focus Seminars of Kansas City
Focus Seminars of Kansas City are about learning to live life with clarity of purpose and direction. Moving from simply floating through life to living with purpose and getting the results you desire. The fulfilled life is one which is examined, where authenticity is real, and happiness is found.
Upshot Media Group was retained to redesign their website to be mobile friendly while using the latest design trends. Through user test groups we learned the existing site was extremely confusing to its site visitors so User Experience Focused Design is playing a significant role in the site redesign project. We are also integrating an intuitive content management system so the Focus Seminars of Kansas City staff can maintain the new site with ease moving forward.
What we did
Responsive (Mobile Friendly) Site Redesign, Held User Tests and improved UX, Implemented Wordpress CMS