Google Search Update to its Core Algorithm happening now
Google has taken an unusual step and officially confirmed it is making some rather noticeable search updates to its core algorithm right now. This was partly due in response to thousands of webmasters that took to forums and social media about the disruption and major fluctuation in web rankings the past few weeks. A few online marketers believed this to be the Penguin roll out that webmasters have been waiting for since last year, but this is not the case as confirmed by Google. What does this mean for online business owners who are always watching for a google search update? Unfortunately it means that there is still another disturbance in search engine results and placement on the horizon.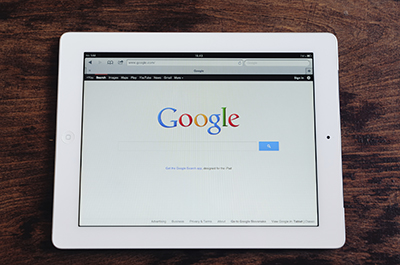 Google Search Algorithm
Google regularly makes small changes to its search ranking algorithms, many of which pass unnoticed. The last few weeks have brought some significant changes reported by many website owners and Google has confirmed that core algorithm changes are in effect which will have sites in flux until completed.
Google Search Update
Due to the unexpected impact of the core algorithm update, many thought the disruption was a sign that the latest version of the long awaited Penguin update had been deployed. This is not the case, which is probably even more unsettling for those websites that are already being affected. If you recall, Penguin was delayed at the end of 2015 as Google feared it could be disastrous for some retailers during the holiday season. So there does seem to be some silver lining to all this, however another major update is ahead and Penguin is expected to roll out in the first quarter of 2016. Search Engine Land's Barry Schwartz said, "Many webmasters are waiting for a Google Penguin update, and we are expecting it to happen early this year. So when we see major fluctuations, some are quick to say it is Penguin… The thing is, the past week or so has been pretty volatile in the search results for both the automated tracking tools and the chatter in the community. But again, Google is saying it is not Penguin, it is core."
What to expect from Google's Search Now?
Well, what I can tell you presently is the Google search update is related to core changes in their algorithm. What exactly? It is anyone's guess, but it appears to be isolated to specific geographic regions in the UK and USA. If you want my opinion, and even if you don't I am going to give it to you; then I believe this is most likely some additional changes to fight spammy websites. It is most likely modifications to Panda's anti-spam fighting measures to further rid their search engine of spammy websites, including those that used black hat techniques to try to improve placement. Hopefully your website was not affected, but hang on tight because I expect the Penguin update to take everyone for a ride when it is released. Hopefully if you have followed good online marketing tactics you will end up on the right side of the Penguin update when released. For some, it could mean affecting their bottom line dramatically which could pose major threats to their survival.
If you liked this post please share it using the social media icons and/or comment below. We will respond!
Back to Blog